Positive Sidelines Initiative
Every weekend Kiwi kids are exposed to abuse from the sidelines.
The aim of this initiative is to improve sideline behaviour and promote positive role models. We are all responsible for setting a good example and helping to provide a positive environment for children to enjoy the game they love.
Here's how the initiative works:
At each game, both teams will be given a supporter scorecard.
One sideline supporter from each team then ranks the opposing team out of ten on the criteria listed on the scorecard.
Scorecards are then either dropped into the marked box in the club room or emailed to BK@wrfu.co.nz
All submitted scores are then added to an online team rankings table.
Teams with the most positive sideline behaviour at the end of the season win prizes.

Support our teams but keep it clean!
Weekly club supporter scores
| | |
| --- | --- |
| 1st | Rimutaka |
| 2nd | Upper Hutt |
| 3rd | Wainuiomata |
| 4th | Avalon |
| 5th | Hutt Old Boys Marist |
| 6th | Eastbourne |
| 7th | Tawa |
| 8th | Stokes Valley |
| 9th | Paremata-Plimmerton |
| 10th | Petone |
| 11th | Johnsonville |
| 12th | Marist St Pats |
| 13th | Waikanae |
| 14th | Northern United |
| 15th | Poneke |
| 16th | Wests Roosters |
| 17th | Wellington |
| 18th | Paraparaumu |
| 19th | Old Boys-University |
| 20th | Newlands |
| 21st | Oriental Rongotai |
Prizes
1st Prize
Backyard Burger King for all club team players*
2nd - 5th Prize
$500 Prezzy Card for the club to purchase new gear PLUS x 20 Cheeseburger vouchers per team, per club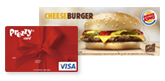 6th - 10th Prize
$250 Prezzy Card for the club to purchase new gear PLUS x 20 Cheeseburger vouchers per team, per club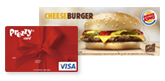 T&Cs apply